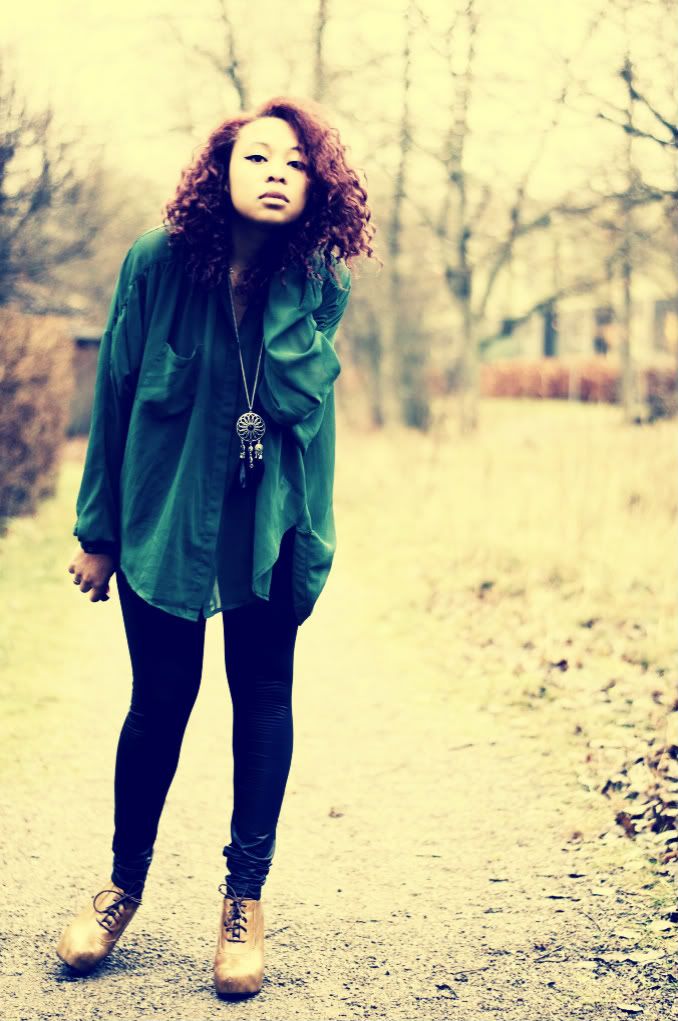 Blouse: Gina Tricot, Leggings:Gina Tricot, Wedges:Nelly, Necklace:H&M
I love the color of this blouse and I adore the shape of it... And I even like how it looks when I havent ironed or steamed... And for some weird reason, every time I see these pictures I think about Poison Ivy... So girls do you agree? Do i look a little bit like poison ivy...poisonous and mysterious!
I hope u had a great weekend...