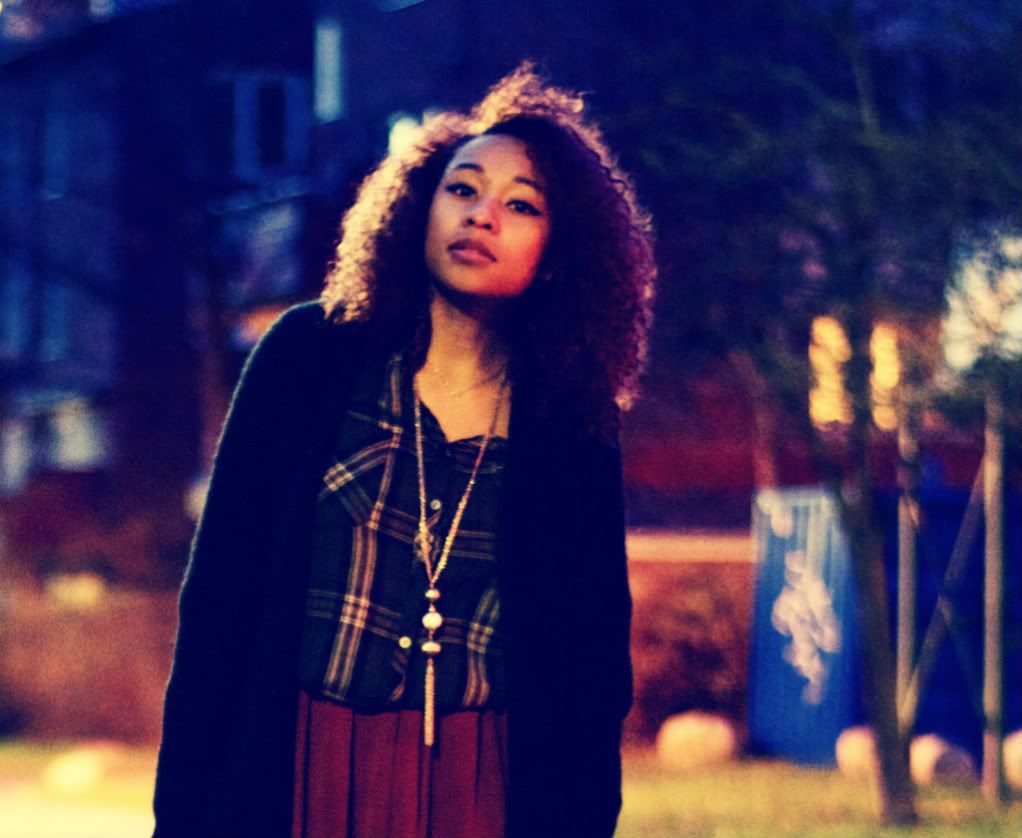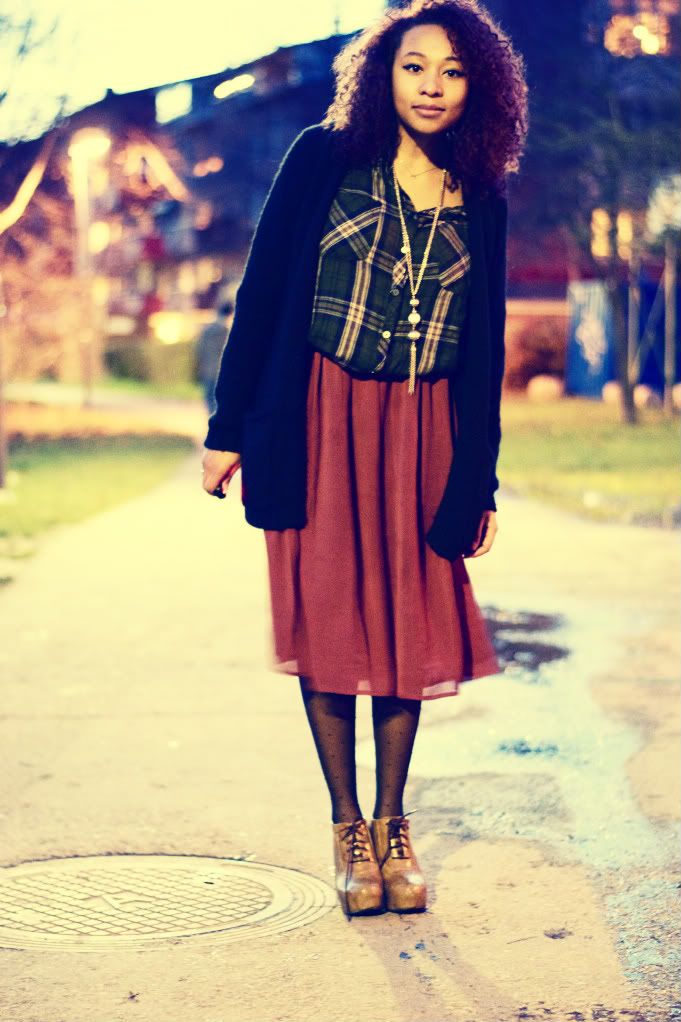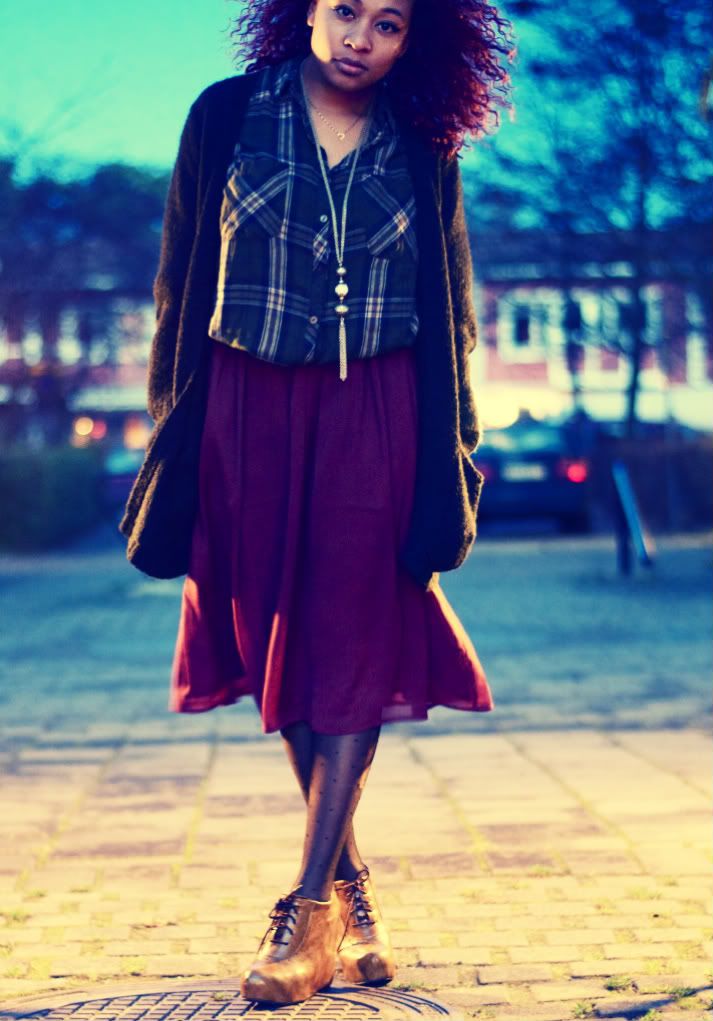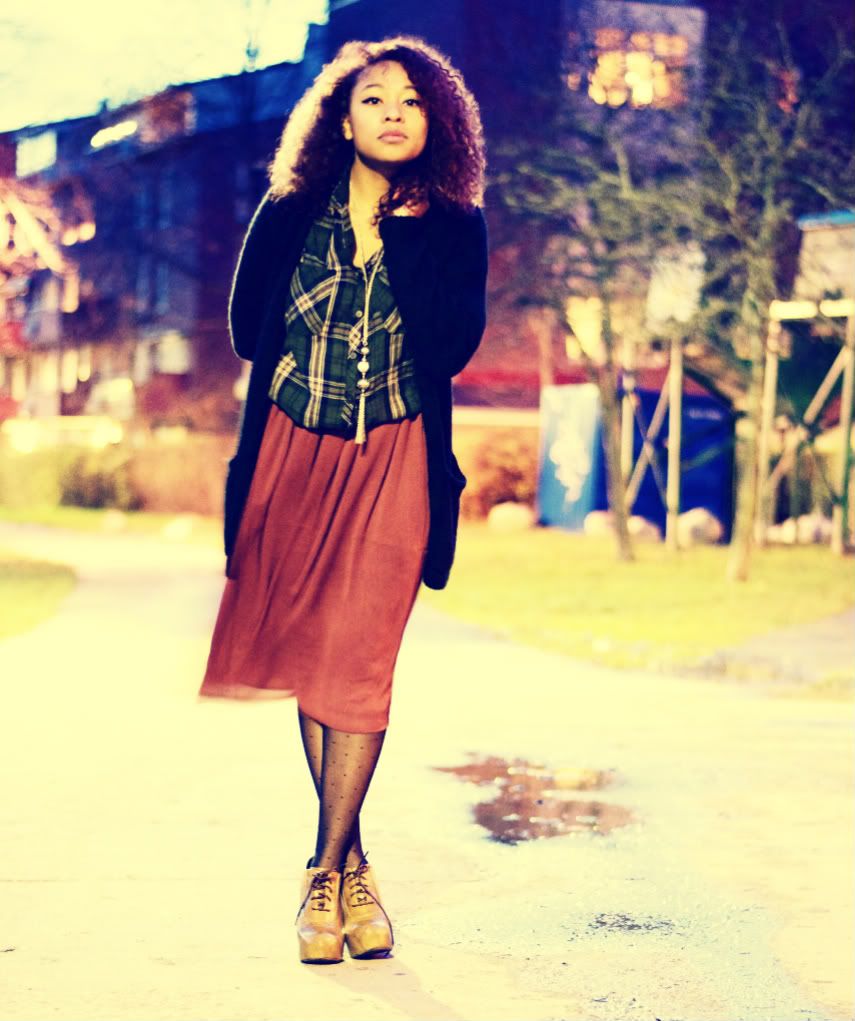 Cardigan (bikbok) Shirt (Gina Tricot) Skirt (H&M) Panties ( Bikbok) Wedges ( Nelly)
Weey, Im finally back from Stockholm, I been so busy lately and unfortunately blogging came last. I really missed blogging and I'm so happy that I'm back again... For those who don't know or don't remember that I mentioned this before, I was in Stockholm doing my internship in an organization called Latinamerikagrupperna or Solidarity Sweden-Latin America. Latinamerikagrupperna is an organization that works together with popular movements in Latin America to achieve a fair and sustainable society.
I'm so proud of myself for all the stuff that I've accomplished this autumn and I'm so happy that I learned so much . My time as an intern at Latinamerikagrupperna was an amazing experience that I will never forget... I will never forget all the people that I met and all the lessons that I learned...
I m a little bit sad that is over, but the same time I know that I have great things coming ahead.. like for example: I'm graduating with a degree in International Relations, in just a couple of months... and then there is also other things that I need to focus on... So the truth is that I dont have time to be sad
Ok so ....Todays look, was actually taken back in Stockholm... I was really trying to do something new with my "Old" cloths. Even though this is not the most sexiest outfit, I feel super hot and confident ... why cant I be like this all the time?