Jumper- H&M, Flannel shirt - Gina Tricot, Acid washed pants- Gina tricot, The Glasses are maybe from spain...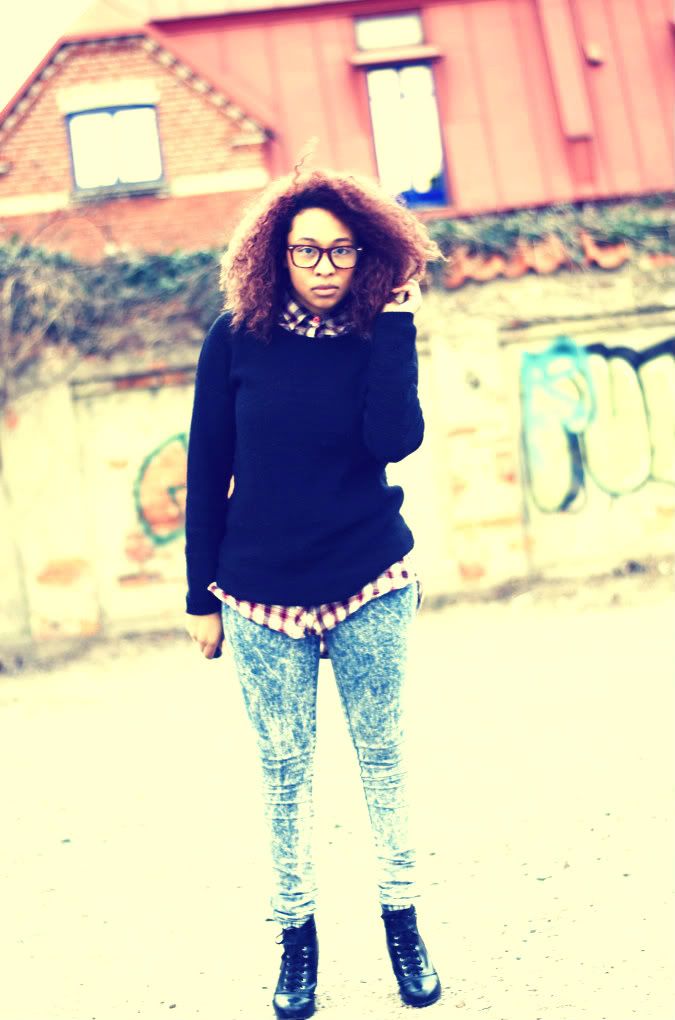 sorry for the blurriness
Hehe , I m looking a little bit mad in the pictures right ?! But just so you know I was only trying to look like a bad ass hehe... My favorite picture is the first one, cuz the colors and the intensity of the photo its just great... It might be cuz Im looking away, so I look a little bit mysterious and that is what makes the pictures stand out, perhaps. This look is obviously a simple look, in other words this is basically what I wear to school or if Im going to run some errands... I love how the flannel shirt is sticking out, it gives the outfit a little bit of color and it makes it a little bit more edgy and interesting.
The glasses, I was wearing them just because... But I do think they kinda complete the look... But I do think I need to check out my vision anyway, cuz I used to wear glasses, like for reading and in school, but then the problem got better so stopped wearing... and now the problem seems to be coming back. So I will be checking that with the doctor as soon as I get some time...
Later girls and dont forget to let me know what you think about this look =) See you all soon =)