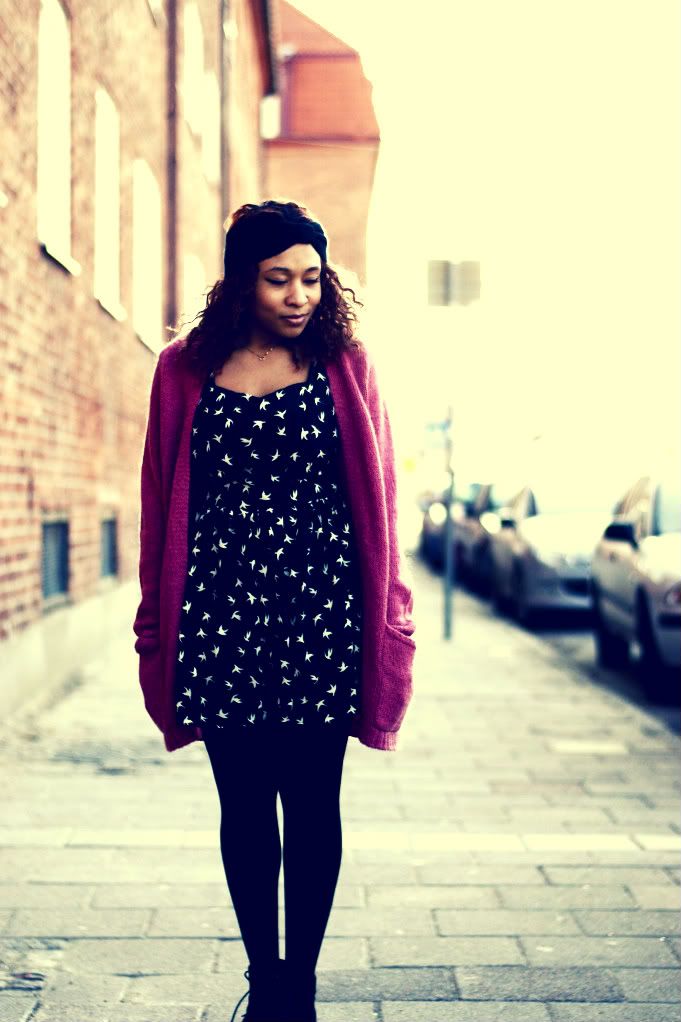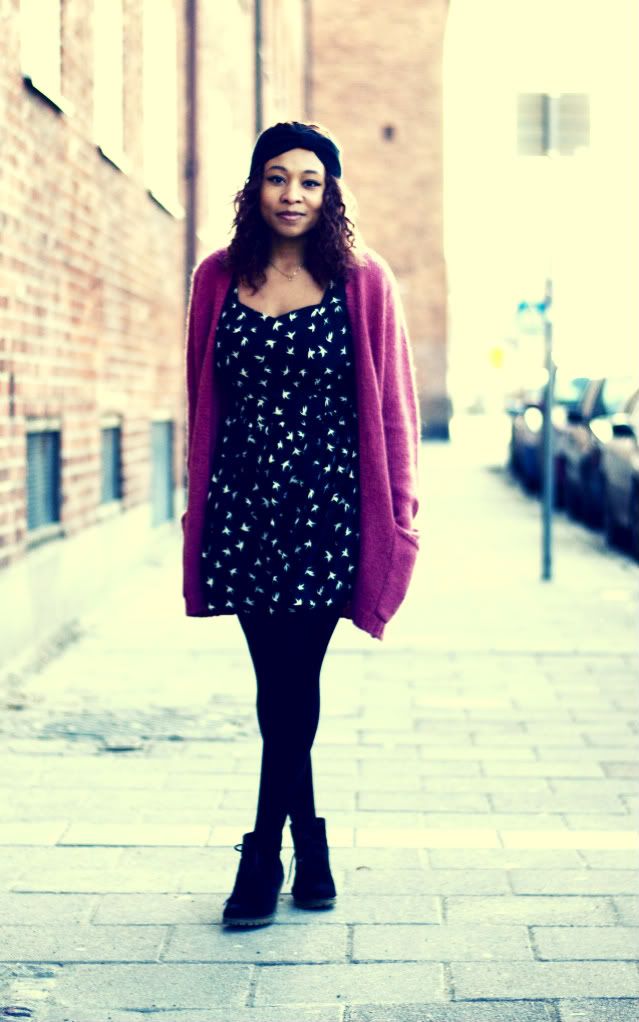 Cardigan- Bikbok, Dress- Missguided, leggings, Headband- Lindex
Oh wow I cannot remember when was the last time I was on a dress.. its really weird... Cuz Im such a girly girl... and for some reason I rarely wear dresses... But not anymore... I took these pictures the other and I was in a hurry, so I didnt take that many... And I realized that I look so much like my mom... Its a little bit scary... I guess I just miss her so much, so I m kinda seeing her everywhere...
This week I've been working out a lot, it has helped me relax a lot... another thing that is relaxing me is Lana Del Reys album "Born to die" I love the lyrics, the music, the beat and the feel of the album.... I really cannot tell you what is my favorite song from the album, cuz to be honest I love them all ... she is so wicked...

Alright thats it for today, I hope u like this look and I hope u listen to Lana del Reys album (let me know what you think)... Whats your favorite song, besides Video games, Born to die or Blue Jeans?)
Dont forget to vote for me at refinery...
Have a great weekend and don't forget we are The lucky ones! We are born this way, it shouldn't be our curse... ( listen to "This is what makes us girls" and you will get what I mean )