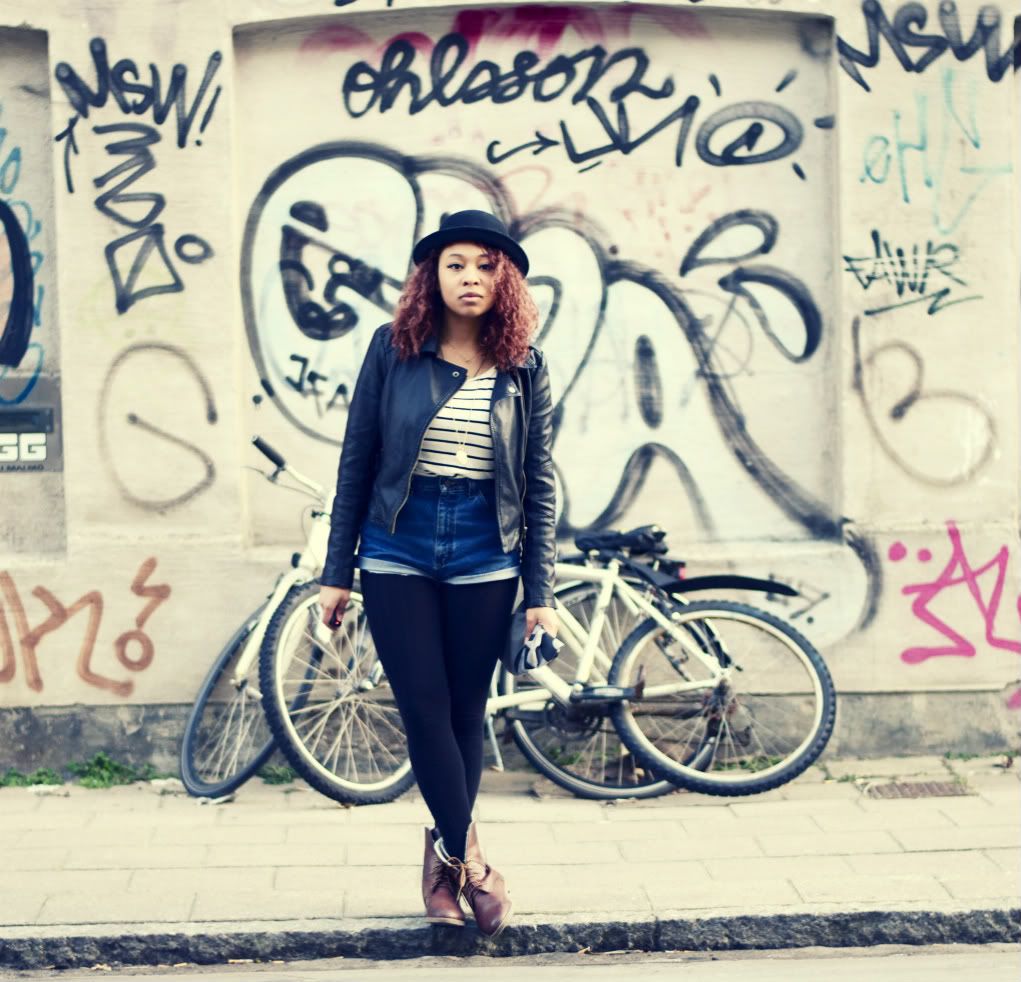 This was taken just around the corner from where I live. I just love the feeling and the graffiti and the brick wall, the touch of new and old really made an impact on my OOTD. I just love it!
This outfit is very laid back but cool at the same time... The leather jacket and the bowler hat make the outfit stand out even more... This just proves that once again, that accessories are super important. Oh and check it out Im wearing flat shoes instead of heels... And that, that makes it more real it looks more streetstyle right...
The jacket was actualy a gift from
Sheinside
, Im super content with it, it just look so damn amazing and it goes well with anything and everything, leather jackets are the shit!
This jacket even though it looks hard its very soft and simple and thats why I like... So thank you
Sheinside
for sending me this lovely jacket =)
Here is the link of the jacket:
http://www.sheinside.com/Black-Soft-PU-Slim-Jacket-p-79680-cat-1735.html