Blazer - Stradivarious, Tshirt - missguided.com,shorts-H&M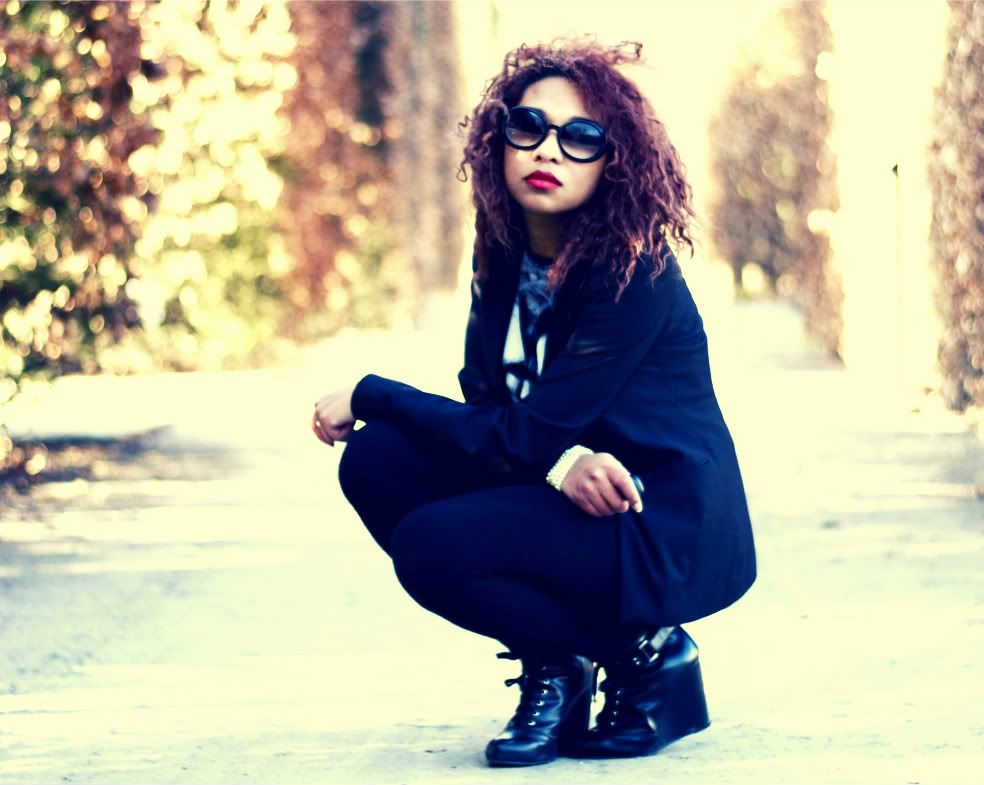 Hello my belles, hello my lovely blog, I feel so bad for leaving you alone... I've been sick and very busy with school.. I hope you can forgive me...
Todays look was taken almost two weeks ago, and I wasnt going to post this look cuz I felt like I was wearing too much black( it almost looks like Im going to a sexy funeral hehe jk) But yeah, the only two things that I love in this look are the t-shirt and the glasses...
Oh its time for me to leave you my little blog,I need to start getting ready for school, hope to see you again soon...
Besos y Abrazos =)
Ps. Thank you Toshiko (its not her, its me) for sending me the glasses =)
Do you still want me? Cuz sometimes it feels like you don't?