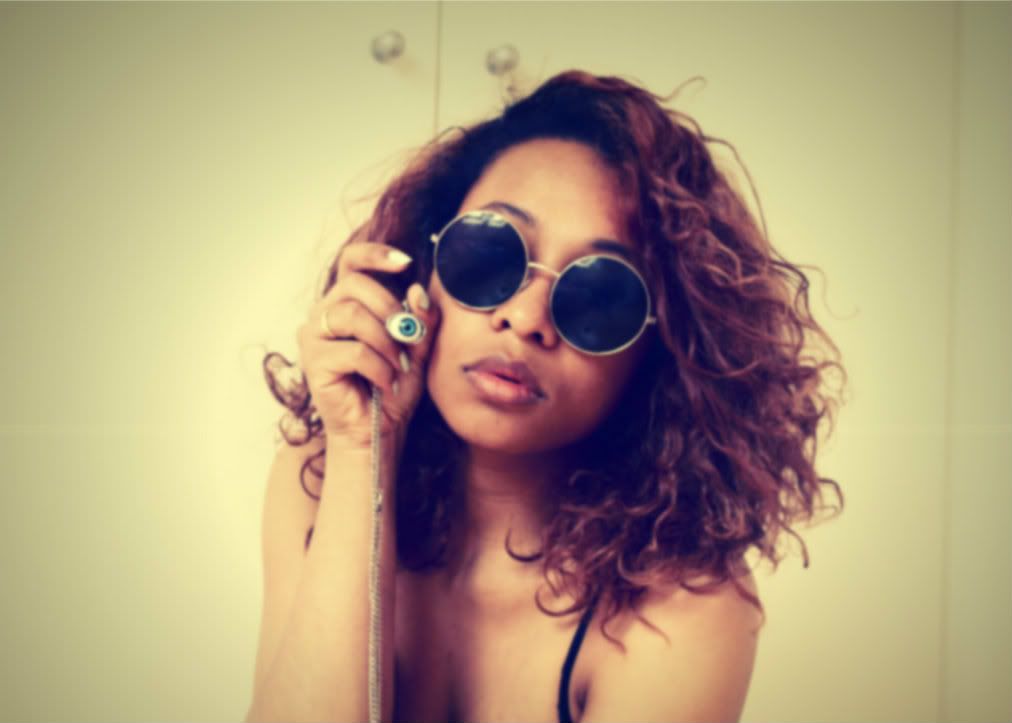 I m completely obsessed with anything and everything that has to do with astrology, spirituality, new age, mystical stuff, karma, feng shui, destiny, and so much more...( I know Im very superstitious and I dont see that as something negative) I m actually a pretty center person and Im not silly with it ( I take it very serious) - but taking in consideration all the years I've spent behind the desk, believing in all that stuff doesn't really fit my profile and I know I shouldn't believe in that kind of stuff, but hey I do! What are going to do about it? hehe
So when I found this necklace I was so trilled that I finally found my third eye... Ever since this type of jewelry came out (seen it first on tumblr of course), I've been obsessing about getting either a third eye necklace or the ring... There is nothing silly about this, at least thats what I think... Having a third eye, could mean so many things and people shouldn't take this too literally...

Alright I hope you dont think Im too crazy... and I hope you like these photos... Because I really like them... Dont forget to let me know in the comment box if you like the photos and also if you believe in superstitions?
Have a nice day my belles!
PS. only a couple of days left to enter my
GIVEAWAY
=)