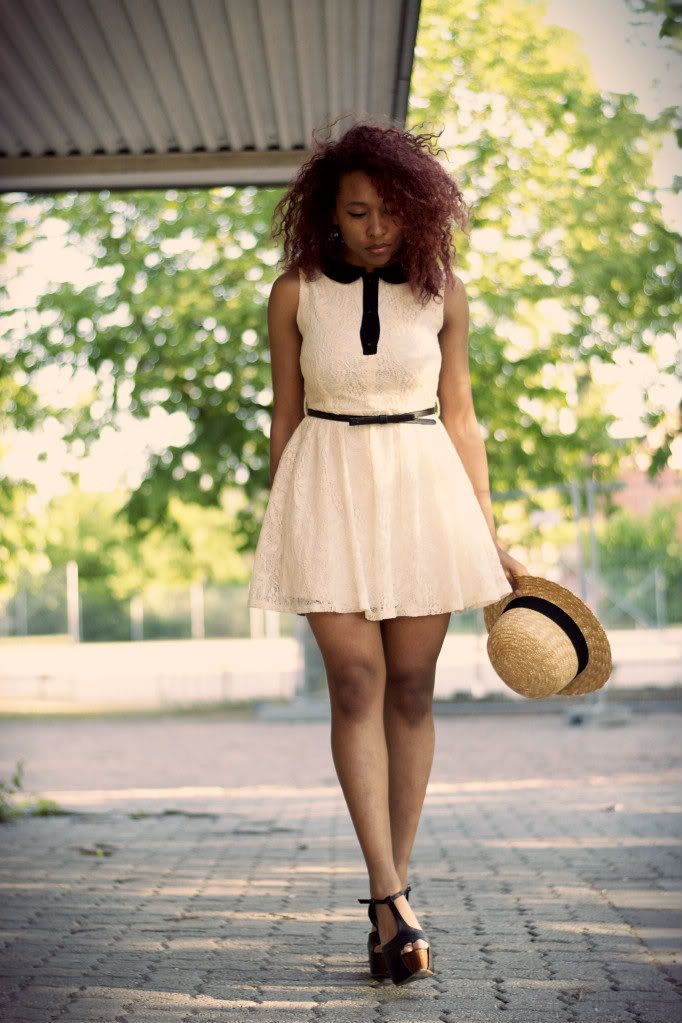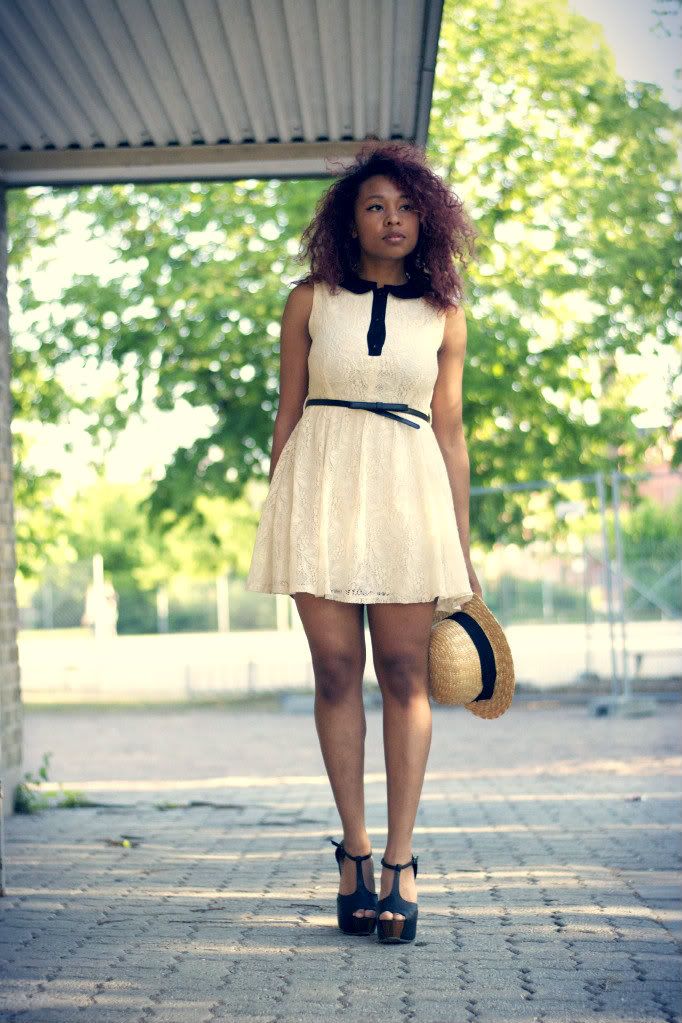 hat: H&M/ dress:missguided/Shoes:Nelly
I felt like I needed to take a moment to think and to re-start my batteries... It sucks when things dont go the way you want, right?... But I done obsessing over it.. and I decided to move forward, the world will not stop, or go under just because of one little thing... I just need to restart and fix this =)...
Omg, Its JUNE... and My birthday is coming up in SEVEN days =) ... I'm going to be 24 and I'm freaking out!!! Wanna know something funny/weird/ and a little bit fucked up... I got a letter from my doctor saying that I need to come to check up the potential cancer problem, on the 7th of June/ in other words ON the day of my birthday! I know this is so so random but I'm just going to deal with it... To tell you the truth I'm a little bit worried, but I'm just trying to be optimistic... I hoping that its gone.. although something tells me thats its not... For some reason I feel like its not gone yet... I know that being positive helps, but being realistic can help u in the long run... But I m not going to talk about it, until I know for sure...
So lets talked about my outfit, I got this dress back in January or something, and ever since I've been longing to wear it, without any cover ups... I think this dress is such strong piece on its own, even though its simple and white...But I love the chicness and the simplicity of it... and I love the collar and the little belt, great details on a simple white dress...
So, what do you think? Do u like my white dress?
And I also wonder if the title of this post makes u thing about a specific movie? Idk, I watched this movie a couple of times now, and i just love it... it so twisted and so weird!