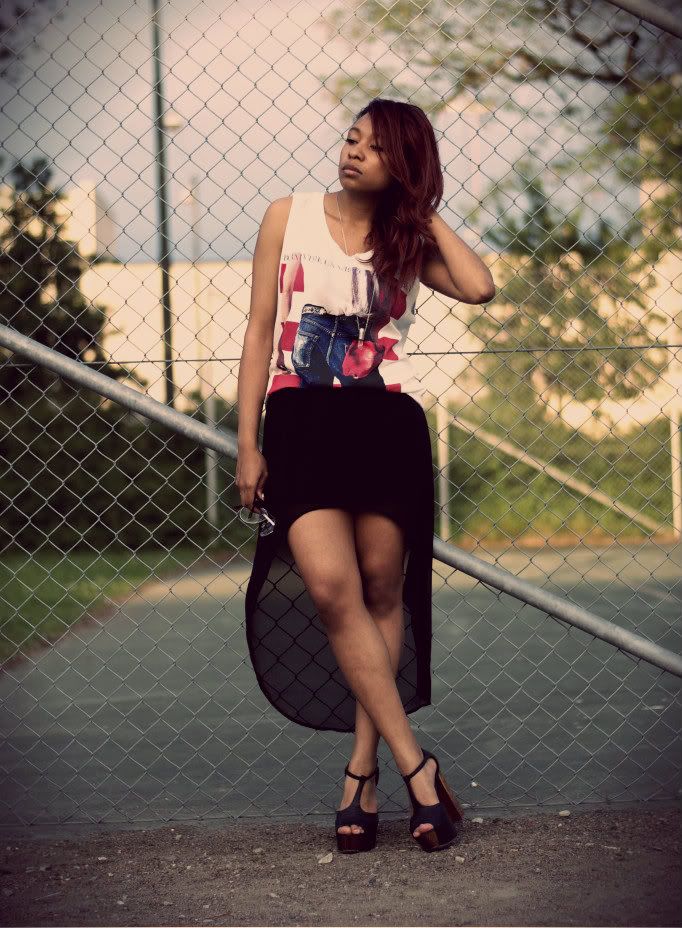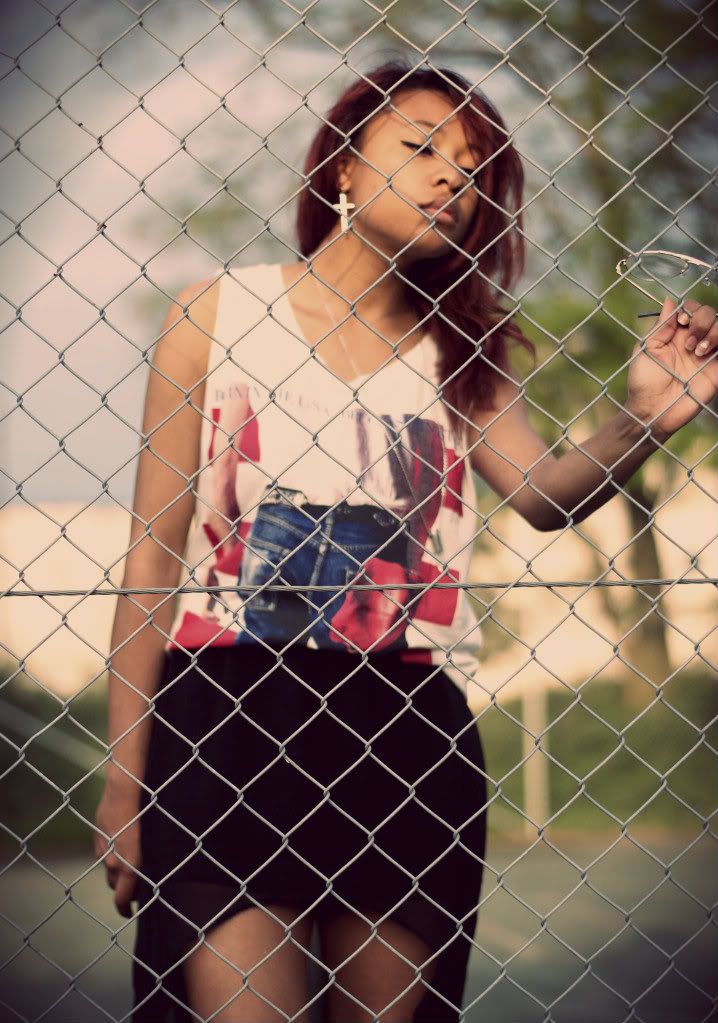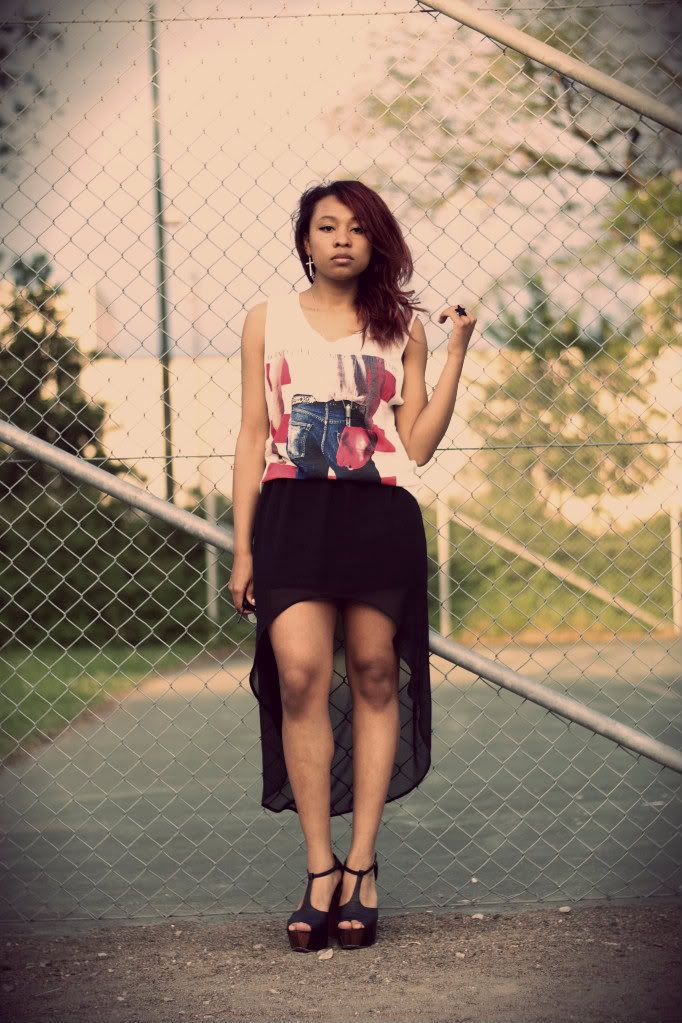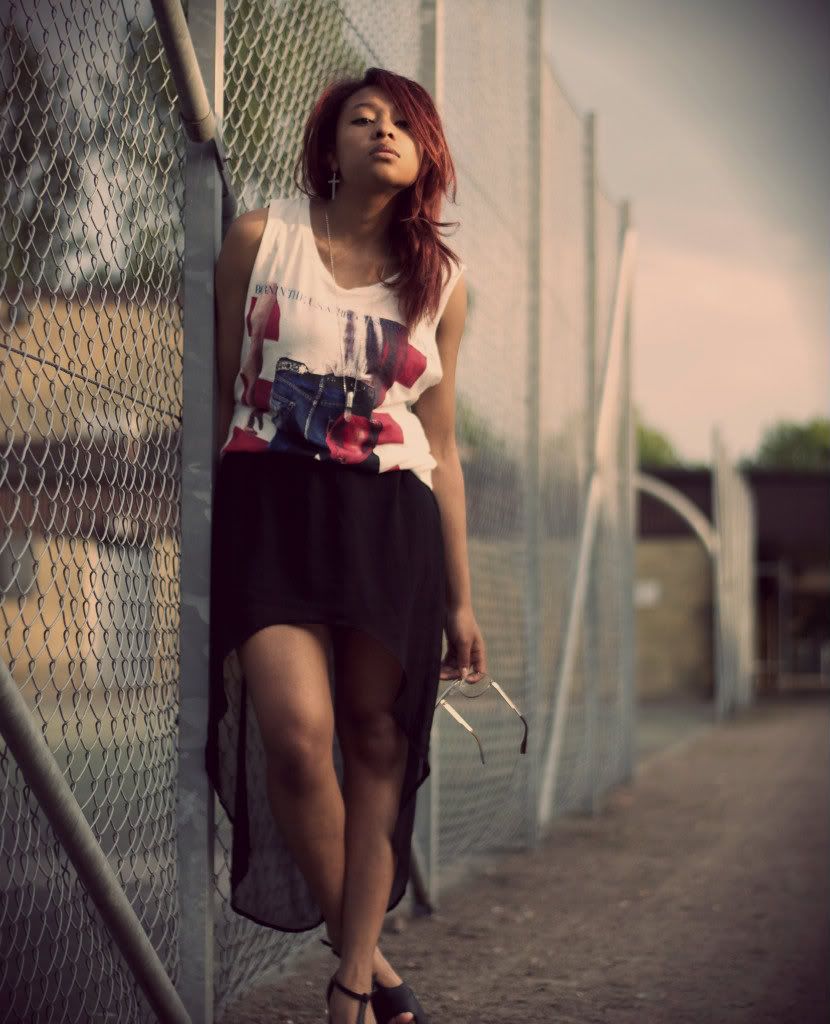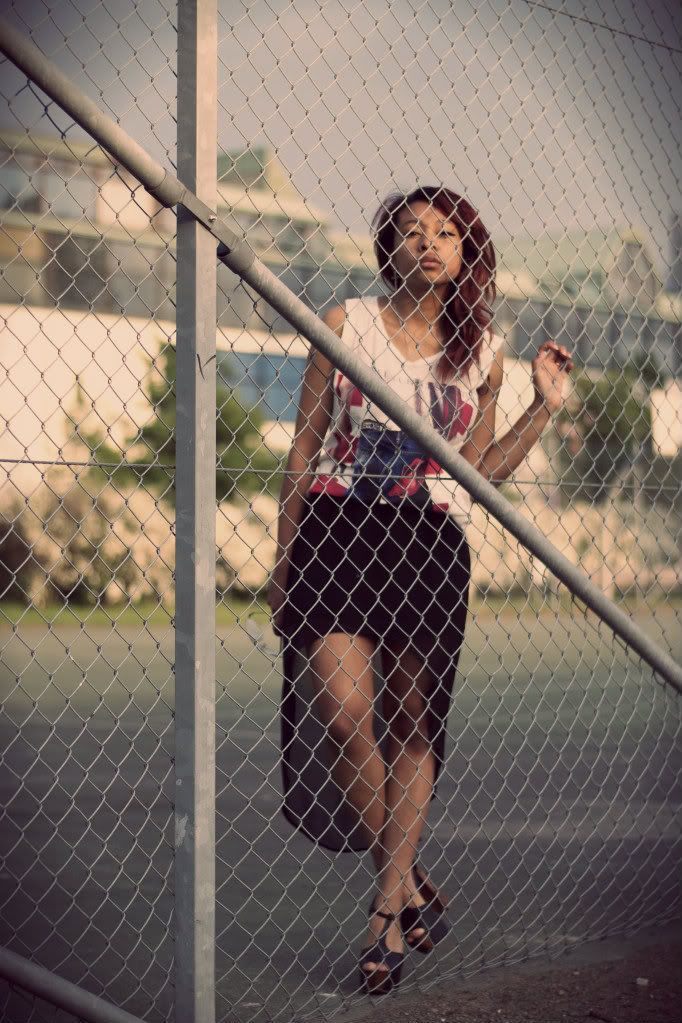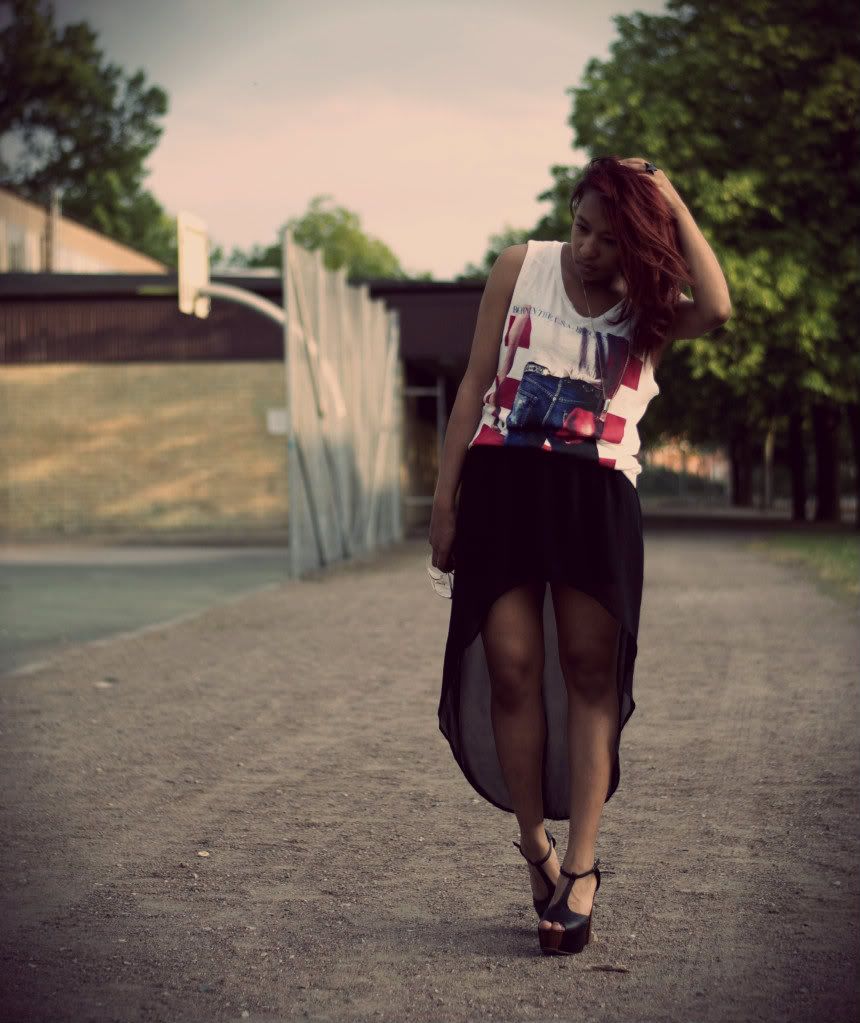 Hi dolls, Before u say anything I know that I went a little bit overboard with the amount of pictures I put up... what the heck! right? Anyways, I took these pictures two weeks ago. Can u imagine that only two weeks ago it was hot enough to wear an outfit like this? Now two weeks later Im totally considering wearing my winter jacket again... Its so damn cold I cant stand it... I wanna take pictures with my summer clothes NOW =) I hope it gets better soon!
But lets not talk about the weather, check me out! I love the way the pictures turned out, I think that I look like the girls on tumblr =). Gosh the girls on tumblr are just so freaking cool right? I wanna be that cool! Lately I've been craving for like (oldies classical) rocker t shirts. Ever since I saw that Karen from-" where did u get that" got a Jonny Cash Tshirt from ebay, I been obsessing about getting one... Oh I'm drooling =) But Im super happy with my Bruce S, T-shirt, I know u cant even see that I says "Born in the U.S.A/Bruce S on my Tshirt, but maybe I can show u another time.
Oh before I forget, sorry for the mad face on my pics, I really dont know why I look so mad...
Thats it for today! Enough blabling =)
I hope u like this post!
xoxo