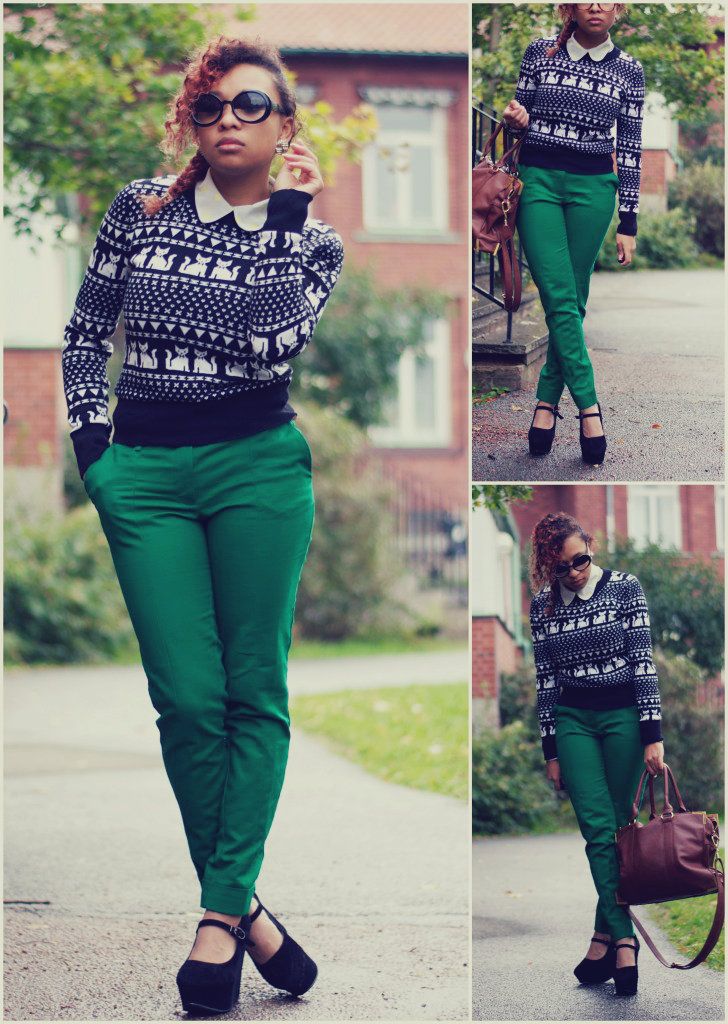 I was going to call this post "green kitten and meteora" Because I was listening to Linkin Park music all morning... Its weird but something happens to me when I listen to that album... I remember the first time I listen to Linkin Park, I think I was 12 it was back in 2000 and my friend Lilly kept talking about them and I kept hearing them on the Radio.. One Friday after school she let me borrow her CD, I m not sure but I think it was Hybrid Theory, I listen to the whole thing and I felt like a rebel...
But after a good siesta I woke up feeling like a little kitten so that's why I went with that... And I promise it has nothing to do with the fact that Im wearing that adorable sweater from last year =)
Anyway, I really like this look,the only thing I dont like is my hair, this was taken one morning and when I washed my hair the night before - and I bet all you with curly girls know, that curly hair does not do well the day after you washed it--- I guess it all depends about the product and not falling a sleep with wet hair, all of which I did that night before I took the picture and a bad hair day was the result... I hope you can over past that I just look at what Im wearing =) Oh yeah one more thing, the bag looks super bulky because when I m out taking photos I put my jacket in my bag =)
Altight, that is it for today... I hope you are having a great Friday....