Hello girls I manage to take some outfit pictures today, and Im super happy about that. Im going to uploaded them tomorrow. But today, I wanted to dedicate this post to two lovely ladies that feature me on their pages. The first lady I want to thank is the lovely Monica from the Fashion treatment for featuring me in her:
Fashion Bloggers Weekly Round-Up
******
Thank you Krystal, here is the interview that she did on me :
Tell us a bit about your blog and why you started blogging.
When I started [Done n Done], I really didn't know that I was going to blog about the things that I blog about today. I started to blog because I wanted to share my experiences and my thoughts, so at the beginning my blog was only a diary. Now that I've found what I really want to blog about, I want to [continue to] develop it. [Eventually] I would like to incorporate my educational background into it. Fashion, photography, editing [are things] I'm passionate about, but I would also love to share my awareness for the things that trouble our world. My dream is to one day work with, for example, human rights, gender inequality, injustices and stuff like that, so I would like to incorporate that into the personality of my blog.
I see myself as a personal style blogger. I love sharing my style and I love getting feedback from my readers. Even though I've been blogging for a while now, I feel like I'm still very new at this…and I really want to get better at it. Not only for the people that visit my blog but also for me, mostly for me.
What are 5 fashion items (clothes, shoes, accessories, etc.) that describe your personal style?
High heels, skirts, shorts, jumpers, glasses and shirts.
What's your go-to hairstyle?
My "go to" style is free and wild; I don't like to wear my hair in a ponytail. I do a lot of braid outs to control my curls, but sometimes I just wash it, put some moisturizing cream on it, and that's it.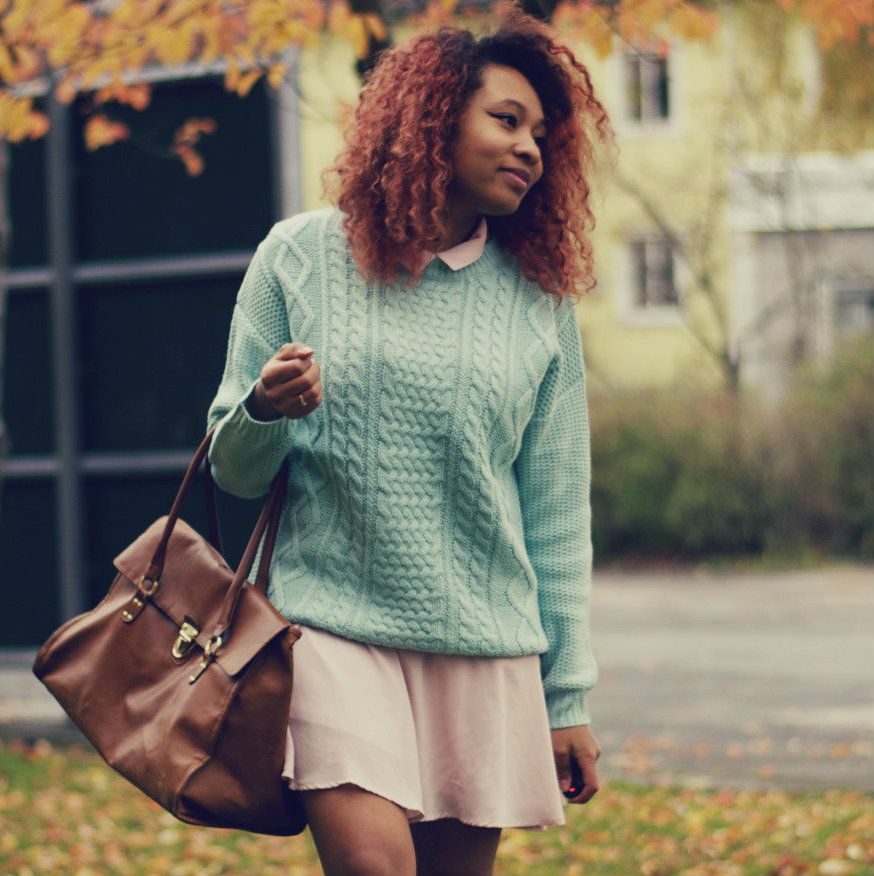 How do you feel about the presence of Black style bloggers (too many, not enough, etc.)
Well, judging from where I live (Sweden), my answer is that there are not that many black bloggers, and I wish that there were more. But if you ask me from an international perspective, I would say that there are a few--maybe not that many at the very top. But I think that is about change.
Tell us anything else you think we should know:
Sometimes, I dream about becoming a writer, even though I cannot write very well. Ever since I was a little girl, I've wanted to write.
Alright that's it I hope you like this type of posts... Im going to end the post here and I will see you all tomorrow. Happy Sunday girls =)