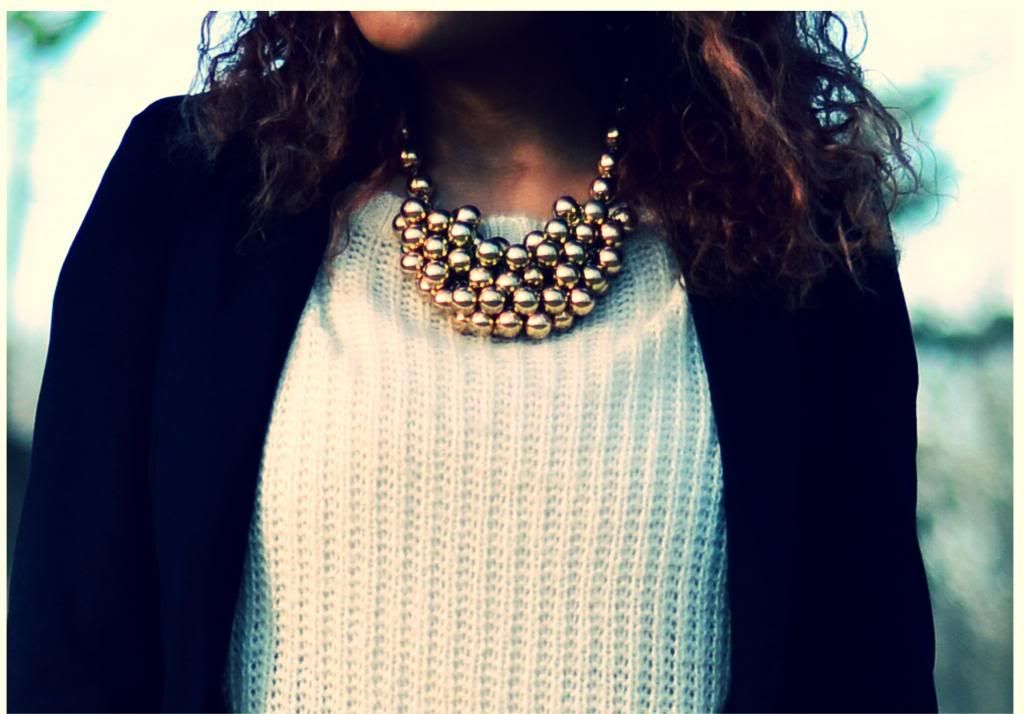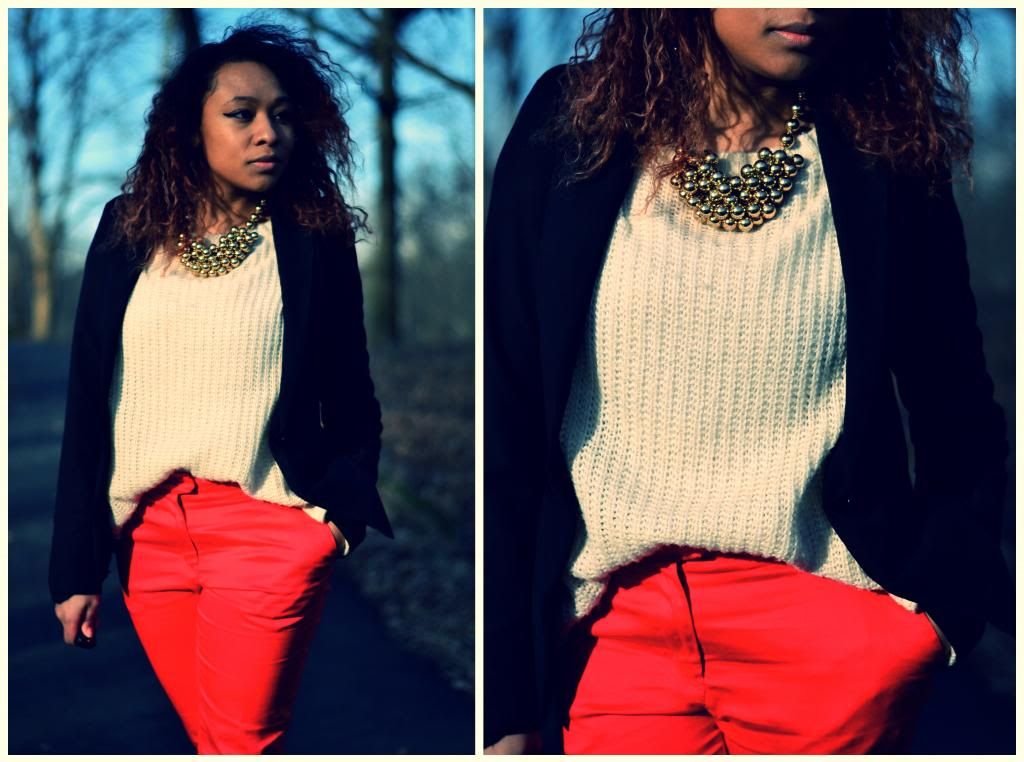 Blazer: Stradivarious (old), Jumper: Cubus, Trousers: H&M, Pumps:Nelly.com
Hello girls... Sorry for the lack of post, I recently arrived from the gym and I m so tired... I'm going to sleep like a baby tonight... But before I do that, I just have to post this shots from today...As you can see here I'm showing off two new items. The red pants were a total bargain, I found them on the sale section at H&M, they were only like 7 euros and the gorgeous necklace is also an H&M item that I just needed to get my hands on, mostly because it reminds me so much of the Chanel necklace that I 've been obsessing for months now. You know I've been dying to do a DIY on that famous chanel necklace but I figured that its way too expensive... I think I need to go on ebay or something... I think its ridiculous how craft store materials are so damn expensive here in Sweden...
I wonder if its so every where? Do you guys shop at craft stores? Do you find them expensive or not?